December 2, 2015 — by
2K1 Ltd.
Guide to Miami's ArtBasel 2015
credit: artsy.net
Since 1970, Art Basel's goal has been to connect the world's premier galleries and their patrons, serving as a meeting point for the international art world. Now, over forty years later, its three fairs – in Basel, Hong Kong and Miami Beach – rank as the premier shows of their kind, presenting 20th and 21st century art with a strong curatorial perspective. Returning for its 14th edition, Art Basel's show in Miami Beach ranks as the premier art show of the Americas, with 50 percent of the galleries having exhibition spaces in the region. But with over 260 galleries included, you better know what to look for beforehand. The following is our choice of what we look forward the most.
Industrial Materials
Matias Faldbakken (pictured above) is one of our favorite exponents of this phenomenon, he uses traditional acts of vandalism and its materials—such as paint, markers, tape, and fire extinguisher foam—to generate aesthetic forms. In his well-known tape works, black tape is applied on canvas or directly onto walls, referencing both postmodern abstraction and graffiti culture, with letter-like shapes that recall tags. In his garbage bag series, he scrawls incoherent acronyms and drawings in black marker on dark plastic trash bags.
Typologies and Systems
Collecting and modes of display has been a long time artists' obsession. Sandra Gamarra shares this interests with many peers. Her work focuses on the mechanisms of the art world, including the art market, exhibitions and creative processes, to explore its reality and workings. Fiction and selection are processes that dissolve on a large scale within the notion of a spectacle. By reducing the scale of the elements involved, she aims to reveal these processes and question our involvement in them.
Local Spaces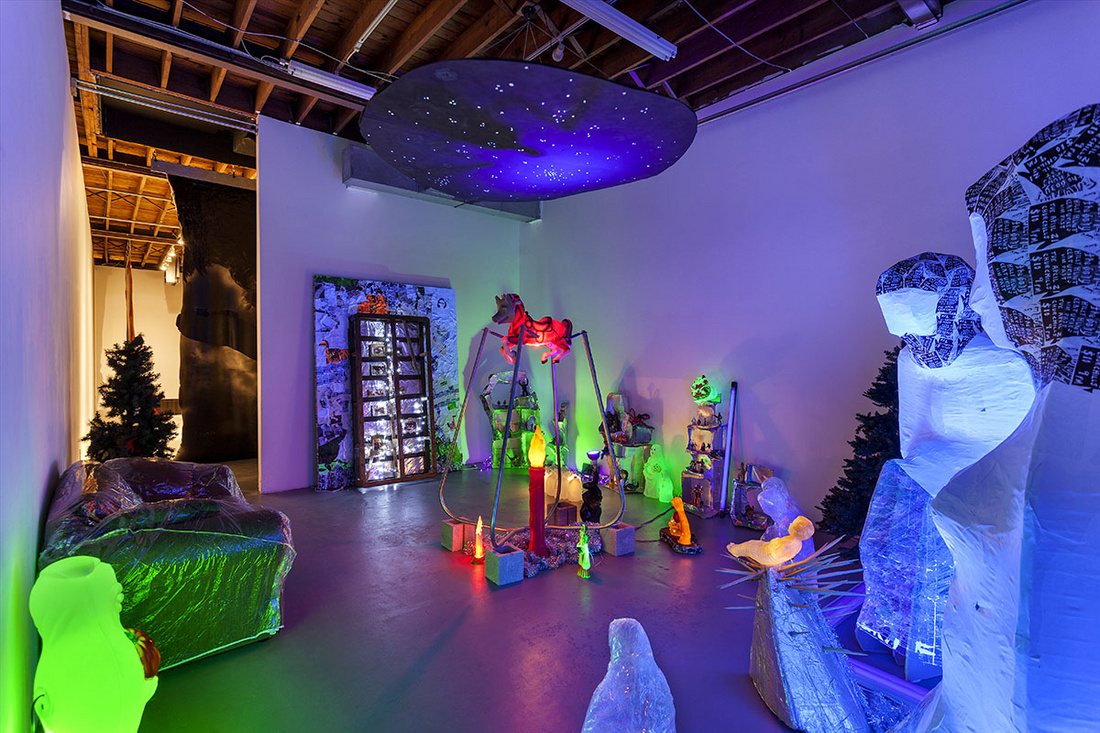 While De la Cruz Collection Contemporary Art Space presents the group show "You've Got to Know the Rules…To Break Them" —which promises irreverent highlights from the couple's encyclopedic holdings of today's most influential work— artist-run space Locust Projects shows ambitious work by a bevy of young artists; sculptor Martha Friedman, choreographer Silas Riener, installation artist Beatriz Monteavaro, and conceptual artist Martine Syms.
Pulse
A couple of blocks north is another fair that's carved a place for itself on the main drag. From mainstay galleries like Yancey Richardson to groundbreaking nonprofits like Visual AIDS and RxArt, most booths here mount focused presentations of works of two to three artists. Don't miss the fair's curated section, PLAY, surfacing innovative video and new media selections from idiosyncratic New York-based curator Stacy Engman.
Design Miami/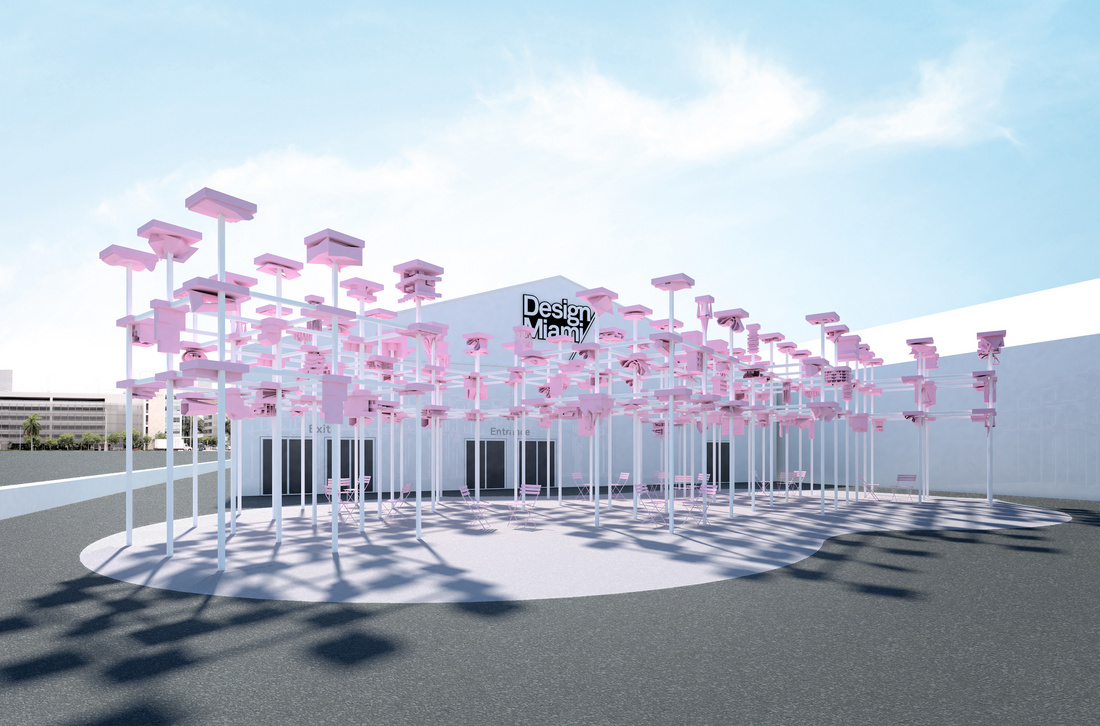 Across the street from Art Basel, this sophisticated fair hosts a robust cohort of galleries focused on contemporary and historic design, from immersive architectural environments to jewel-like light fixtures that fit in the palm of your hand, created by the world's most inspired designers—Giò Ponti, Maria Pergay, and Julie Richoz among them. Don't miss Kengo Kuma's nomadic tearoom, rendered completely in plastic, at Galerie Philippe Gravier, or Jean Prouvé's 1939 military hut—the only one of its kind still in existence—at Galerie Patrick Seguin.
This work is licensed under a
Creative Commons Attribution-ShareAlike 4.0 International License
. Images, texts and other media may be subject to copyright.
Terms of Service
.
Privacy Policy
.